Our Services and Equipment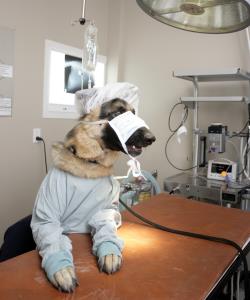 Many clients are surprised by the number of services that the hospital is designed to offer. Aside from the routine care that most people expect, we are prepared to care for many of your pet's non routine medical and surgical needs as well.
Consultations / Examinations
Vaccination programs
Preventative health care
Nutrition counselling
Behaviour counselling
Geriatric wellness
Extended puppy and kitten visits
Dental care: ultrasonic cleaning, polishing, extractions, dental nerve blocks, all under general anaesthetic
Surgery, Anaesthesia & Pain Management
Radiography (x-rays)
Ultrasound by a professional ultrasonographer
In-clinic laboratory equipment and external laboratory services
Electrocardiogram (

ECG

)
Pulse oximetery monitor
Intravenous fluid pump
Microchipping pet identification
Boarding
Member of the Emergency Veterinary Clinic
Children's toys to keep the little ones entertained
Easy wheelchair and stroller access
For more details on our services select one to the right and a description will pop up. Of course, you can call us if you have any questions.
FUNFACT:
At night a cat can gather into the extra-large corneas and lenses of its eyes more than six times the amount of light than humans can. Seeing far better than humans do at night time and tending to focus best at a distance of eight to twenty feet, makes cats excellent night time hunters.