Our Doctors
Dr. Stephanie Ewing BSc.,
DVM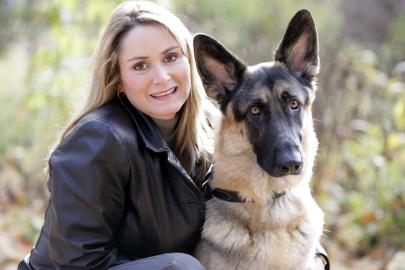 I began working in veterinary hospitals at the age of 12 as an animal attendant, and loved it. Of all the veterinarians I have had the opportunity to meet and work for over the years, there were two particular veterinarians who were tremendous mentors to me. Their example of dedication and excellence to the profession of veterinary medicine encouraged me as a young student.
I graduated from the Ontario Veterinary College, University of Guelph in 1994 with a Bachelor of Science and Doctor of Veterinary Medicine Degree. I was awarded for outstanding achievement in surgery. After graduation, I practiced companion animal medicine and surgery in Brampton for many years and also worked part-time at the Emergency Veterinary Clinic in Mississauga.
I was vice-president and president of the Brampton Veterinary Association in 1997/98 and 2002/03. I have also participated in several panel discussions for the Ontario Veterinary Medical Association on the future of veterinary medicine and job satisfaction in the veterinary profession.
In 2001, I left Brampton for Georgetown and established Mountainview Animal Hospital; my pride and joy. I love working with the people of this community for the betterment of their pet's health.
In the fall of 2002, I, with 24 other area veterinarians, established the Veterinary Emergency Clinic on Hwy 10. I was responsible for the design and supervision of the construction.
In 2004, I became involved in the new course curriculum at the University of Guelph on communication in veterinary medicine as a student coach. Every year I am part of a team responsible for coaching up to 20 veterinary students on communication. It has been a pleasure working with the veterinary students and although I am teaching them, I have found it to be a tremendous learning experience for me as well. As part of my involvement with this program, I was also invited to speak at the first International Conference on Communication in Veterinary Medicine about my experience on communication in general practice.
Being a veterinarian allows me to meet many wonderful people and their pets. I love my patients, even the ones that try to bite me. I enjoy being a part of a constantly evolving profession where the daily advances in science allow me to better prevent and heal disease. Although I teach students about communication between people, it is the communication with the animals that I value the most.
I have two cats at home, Little Stinker and Hershey, and one cat who lives at the clinic, Tux. I also have a big clumsy Great Dane cross named Coal. Those who know me, will often hear me talk of Domino, Findling and of course Bear. While they are no longer with us, loving them enriched my life, and telling stories of them keeps them close.
Dr. Erica Wick,
DVM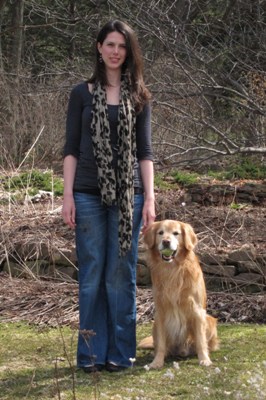 I began my veterinary journey growing up with a wide variety of pets from dogs to horses to amphibians. I was inspired to become a veterinarian after watching my Golden Retriever, Scooter, undergo treatment for cancer at the University of Wisconsin Veterinary Medical Teaching Hospital. I received my undergraduate degree in Zoology and Scandinavian Studies in 2001 and my Doctor of Veterinary Medicine in 2005, both from the University of Wisconsin-Madison. After graduation I completed a 1 year internship in Small Animal Medicine and Surgery at the Animal Emergency and Critical Care Center in Northbrook, Illinois (now called Blue Pearl Specialty and Emergency Medicine for Pets). I have spent the past 7 years working in small animal hospitals in Missouri and the GTA.
I enjoy the great variety of cases that I see in general practices and love building relationships with pets and their families. I treat every patient as I would want my own pet to be treated and find it especially gratifying when a sick animal is able to make a full recovery and go home with a waging tail. I have 2 cats named Finn and Stanley who like to keep me on my toes. In my free time I enjoy scuba diving in exotic locations, knitting, playing the cello, and vegetable gardening.
Dr. Sarah Ahola,
DVM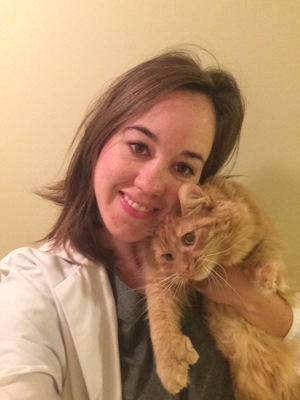 I was born and raised in Brampton, from an early age my parents taught me to love & respect animals. They encouraged my enthusiasm and curiosity about all critters. I completed an undergraduate degree in Biology and a Masters in Animal Behaviour and Welfare at University of Guelph. I loved Guelph so much I stuck around for Vet school, which I completed at the Ontario Veterinary College. My extra-curricular activities include running, reading and learning the piano. I enjoy spending time with my high-school sweet heart and now husband Greg, as well as my fiery-red cat Murphy.