Our Team
Lindsay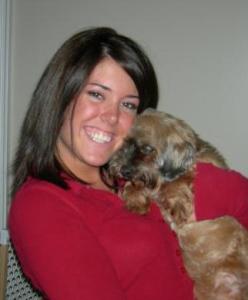 I am the full time receptionist at Mountainview Animal Hospital. Throughout my years I have grown up with a variety of animals from reptiles and rodents to dogs.That is why I have chosen this career path. The time that I have spent here I have greatly enjoyed. I am looking forward to getting to know you and your pets. I currently share my home with my husband Trevor, my son Connor, my yellow lab Molson, and my cats Chubbs & Elwood.
Helena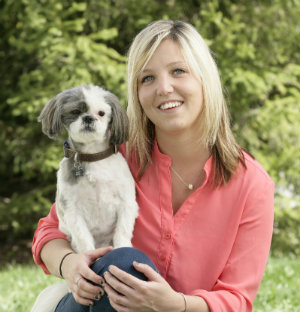 I have been working at Mountainview Animal Hospital since 2009. I am the person who telephones clients after their visit to the hospital, for an illness or surgery, to make sure that their pet is recovering as expected. If you have questions about what the doctor has recommended or are having trouble giving the medication, it is my job to help you. For pets that have been really sick or have chronic illnesses, I may just call to check on how things are going from time to time and see if you have any questions.
I really enjoy coming to work and having the opportunity to meet our clients and their pets, learn new things and assist in helping our patients. I enjoy all creatures, big and small, and have grown up with a variety of reptiles, birds, cats and dogs. I currently share my home with my husband Tom, our son Greyson, our Shih Tzu Dolby Digital and our cat Sleepy Peeps.
Jennifer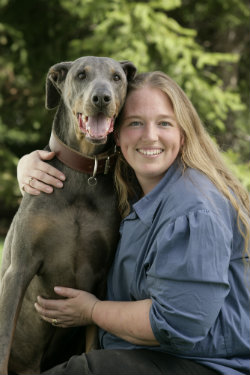 My name is Jennifer. I am the evening part-time receptionist at Mountainview Animal Hospital. I have a passion for animals and enjoy sharing my home with my two Dobermans, one Cocker Spaniel, seven cats, and a Guinea pig. During the day I work for the Peel District School Board with children with behavioural issues.
I am also blessed to have a husband, Jeff and two beautiful daughters who also share my passion for animals.
I look forward to meeting you and your pets.
Jessica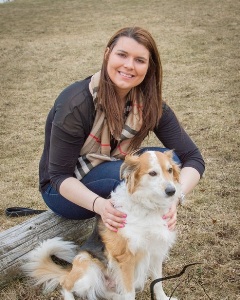 Hey, I'm Jessica! I am one of the part- time evening receptionists here at Mountainview Animal Hospital. I have always had a love and passion for animals, and was extremely excited when I was hired in the spring of 2013. My favorite part of the job is when I get to hear all of the amazing stories you and your incredible pets share. I am lucky enough to share my home with my boyfriend Ben, my amazingly rambunctious Australian shepherd cross, Freckles, my 2 cats, Jellyroll and Ajax, and my 2 horses, Luna and Tango. I also have 2 more horses Sparky and Jazz, who are boarded at private facilities. When I'm not at the clinic I spend time riding and competing on the National "A" Circuit, and hanging out at the cottage. I am so excited to meet you and all of your pets!!
Shannon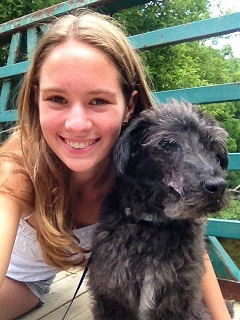 I am a part time animal attendant at Mountainview animal hospital. I have always loved being around animals and hope to pursue a career that allows me to help them so I was very glad to begin working here in July of 2014. I always look forward to showing up for work, because I never know what situations I will encounter. Until recently, I had a great dog, Foster, who I could always count on for a smile. He passed away July 25, 2014, only 2 months after his cancer diagnoses. Being there for Foster during the last 2 months of his life made me appreciate the enormous role that animals play in our lives.
Sheila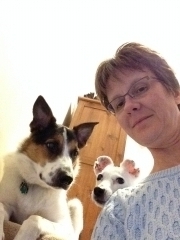 I am the part-time daytime animal care attendant at Mountainview Animal Hospital.
I worked for many years as a Registered Veterinary Technician before taking time off to raise our daughter.
I have been lucky to return to the veterinary world to work with such a fantastic team at Mountainview Animal Hospital.
I look forward to helping take great care of your pets.
I share my home with my husband Mark, our daughter Jess,
our dogs Sugar and Ben, our cat Nemo and guinea pigs Zara and Chloe.
Tux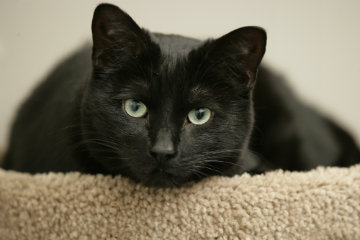 Tux came to us during the summer of 2010. He immediately made himself at home and took on the role of 'court jester'. Tux is a non stop bundle of energy; he could replace the rabbit in the energizer battery commercials. If it is open, he jumps in it; if it is high, he climbs it; if you are reading it, he lies on it but only for a moment, then he attacks your pen; if it moves, he attacks it; and if it is alive, it should play with him. He has no sense of boundaries, so don't be surprised if he walks right up to greet you and your pet as you walk in the front door. He is a constant source of entertainment and comic relief here at Mountainview Animal Hospital; we look forward to seeing what crazy things he will do next.
Pixie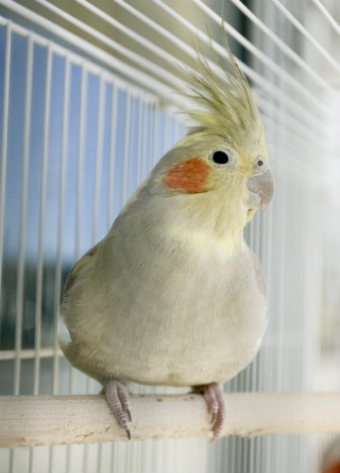 Pixie is our resident bird here at Mountainview Animal Hospital. She has been with us for a few years. Pixie loves to play with all her toys and loves to sing. If your lucky she may sing to you next time you are in our waiting room.
Nike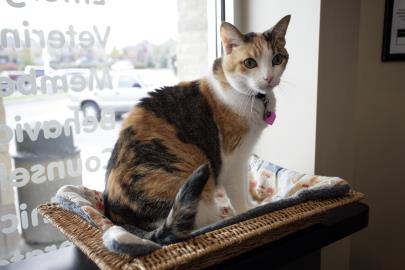 Nike was the resident cat at Mountainview Animal Hospital. She was adopted by Dr. Ewing in November 2001 and immediately made herself right at home. Her duties include eating, drinking, shedding, and occasionally vomiting a fur ball on Dr. Ewing's desk and computer monitor. She was also responsible for providing entertaining stories for Dr. Ewing to write about in the newsletter. Her favourite part of the day was attempting to steal her human co-workers lunches; on a really good day she may manage to run off with a quarter chicken from Swiss Chalet. She was also working on a plot to re-program her automatic feeder to feed her more often.
Sadly, on Friday February 5, 2010, Nike lost her battle with cancer. Although she lived to be almost 16 years old, to the humans she leaves behind, it was not enough time. We thank her for the love, the cuddles, the purrs and all the moments she made us laugh. She will always hold a special place in our hearts and she will be forever missed.
FUNFACT:
Lord Byron, the English Romantic poet, had a beloved Newfoundland named Boatswain. When Boatswain died, Byron had the following inscribed upon his gravestone: "Beauty without vanity, strength without insolence, courage without ferocity, and all the virtues of man without his vices."