Our Team
Lindsay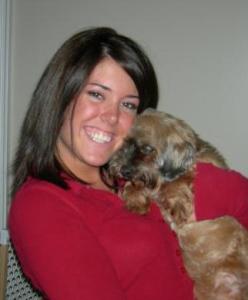 I am one of the senior Receptionists at Mountainview Animal Hospital. Throughout my years I have grown up with a variety of animals from reptiles and rodents to dogs.That is why I have chosen this career path. The time that I have spent here I have greatly enjoyed. I am looking forward to getting to know you and your pets. I currently share my home with my husband Trevor, my son Connor, my yellow lab Molson, and my cats Chubbs & Elwood.
Jennifer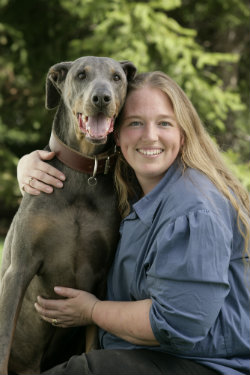 My name is Jennifer. I am one of the senior Receptionist at Mountainview Animal Hospital. I have a passion for animals and enjoy sharing my home with my dogs, cats, rabbits and hamster. I am also blessed to share my passion of animals with my two beautiful daughters and my husband. I look forward to meeting you and your pets.
Sheila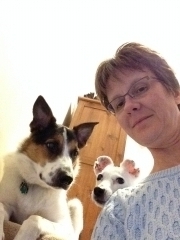 I am one of the Registered Veterinary Technicians at Mountainview Animal Hospital.
I worked for many years as a Registered Veterinary Technician before taking time off to raise our daughter. I have been lucky to return to the veterinary world to work with such a fantastic team at Mountainview Animal Hospital.
I look forward to helping take great care of your pets.
I share my home with my husband Mark, our daughter Jess, our dogs Sugar and Ben, our cat Nemo and guinea pigs Zara and Chloe.
Sabrina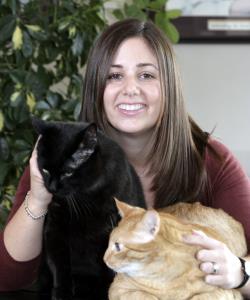 Bethanie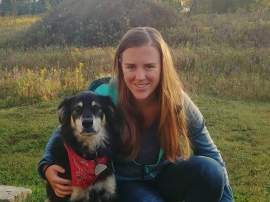 Hi, my name is Bethanie and I am one of the RVTs at Mountainview Animal Hospital. I have had a deep love of animals for as long as I can remember and always knew I wanted to work with them when I grew up. One thing I love about being an RVT is being able to use my skills to help improve pets lives. When I'm not working, you can find me outside hiking or camping with my dog Shasta or reading with my cats Azula and Onyx curled up beside me.
Serena
I knew from a young age that I loved animals and wanted to help make their lives better in any way I could. I was always interested in nursing, so becoming a Registered Veterinary Technician (RVT) was a perfect fit for me. I started as a receptionist/ACA and then graduated from college as an RVT in 2015. I've been enjoying working with pets and their families since and couldn't think of anything more rewarding. When not in the clinic, you can find me hanging out at home with my quirky cats Miss America and Trent.
Tamara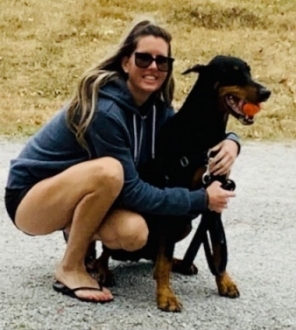 Stephanie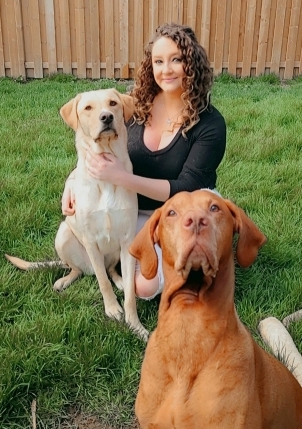 Hi, I'm Stephanie, your friendly neighbourhood veterinary receptionist! I've been with Mountainview Animal Hospital since the summer of 2020. I live here in town with my two dogs Karl and Stanley, my two cats Linus and Dani, and my one human Aaron. I've had a passion for animals since I can remember, and by dream job was always to work with them. I moved from Toronto about three years ago with extensive office administration experience, and I am so grateful that I get to use my skills in a field I love so much. I look forward to meeting all of you and your fur babies soon.
Medori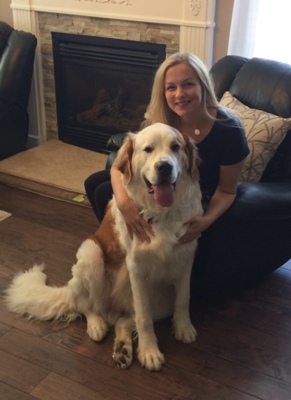 Hi, my name is Medori. I am an evening, part-time receptionist at Mountainview Animal Hospital. I've grown up with and have always had a deep love and compassion for our furry friends. Life is always on the go with my husband Scott and our two beautiful girls, who also share in our love of animals and nature. Tank, our Saint Bernard mix, is 165lbs of pure gold! He's a bit of a rockstar in the neighbourhood, so if you see him, don't be shy, slobbery kisses are free! And announcing the newest member of the gang, Blue, our American Bulldog rescue. A handsome boy and forgiving spirit, this little man quickly found a place in our home and hearts. Blue had been dealt a rough hand until he walked through the loving doors of Mountainview Animal Hospital. With the care of Dr. Ewing and our team, he now has a second chance at life, health and happiness. Looking forward to seeing you and all your wonderful pets.
Stacy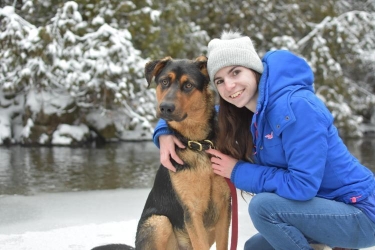 My name is Stacy and I'm an Animal Care Attendant here at Mountainview Animal Hospital. After graduating from the Animal Care program at Durham College, I was quick to put my skills to work in the field. I love the time I get to spend with the animals and in contributing to their care. When I'm not working, I can either be found hiking or reading. I share my life with my dog Captain, Tricks the cat and Chocolate the rabbit.
Danielle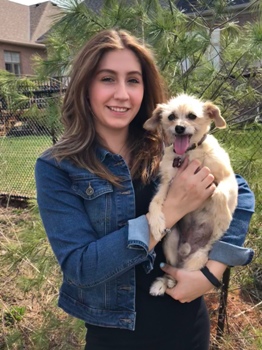 Hi everyone! My name is Danielle and I am an animal attendant at Mountainview Animal Hospital. I have always loved animals and am so excited to be working with such an amazing and dedicated team. I joined the team in 2017, and my goal is to become a veterinarian. I thoroughly enjoy meeting all of our patients and ensuring I do whatever is needed to make their time with us the best experience it can be. I share my house with some furry family members – 3 cats (Roxy, Gracie and Mickey), a dog (Frisky) a hamster (Hammie) and one fish (Fishy) – they keep me busy! In my spare time, I ride and jump a very handsome horse named Liam that has an incredible knack for posing for the camera, and volunteer at Waves Special Olympics here in Georgetown. Large animals or small, I love them all!
Tux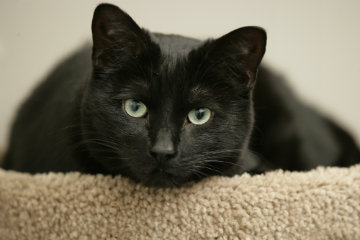 Tux came to us during the summer of 2010. He immediately made himself at home and took on the role of 'court jester'. Tux is a non stop bundle of energy; he could replace the rabbit in the energizer battery commercials. If it is open, he jumps in it; if it is high, he climbs it; if you are reading it, he lies on it but only for a moment, then he attacks your pen; if it moves, he attacks it; and if it is alive, it should play with him. He has no sense of boundaries, so don't be surprised if he walks right up to greet you and your pet as you walk in the front door. He is a constant source of entertainment and comic relief here at Mountainview Animal Hospital; we look forward to seeing what crazy things he will do next.
Pixie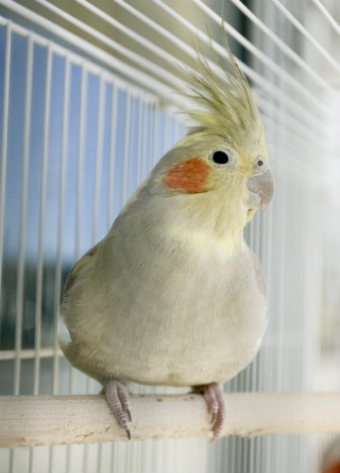 Pixie is our resident bird here at Mountainview Animal Hospital. She has been with us for a few years. Pixie loves to play with all her toys and loves to sing. If your lucky she may sing to you next time you are in our waiting room.
On Thursday June 4th 2020, our Pixie passed away. Pixie loved it when clients would talk to her. She would tilt her head, listen intently and squawk back. While her chatter was not particularly lyrical, the silence without her is deafening. We will miss our Pixie.
Nike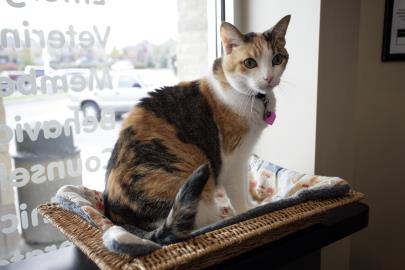 Nike was the resident cat at Mountainview Animal Hospital. She was adopted by Dr. Ewing in November 2001 and immediately made herself right at home. Her duties include eating, drinking, shedding, and occasionally vomiting a fur ball on Dr. Ewing's desk and computer monitor. She was also responsible for providing entertaining stories for Dr. Ewing to write about in the newsletter. Her favourite part of the day was attempting to steal her human co-workers lunches; on a really good day she may manage to run off with a quarter chicken from Swiss Chalet. She was also working on a plot to re-program her automatic feeder to feed her more often.
Sadly, on Friday February 5, 2010, Nike lost her battle with cancer. Although she lived to be almost 16 years old, to the humans she leaves behind, it was not enough time. We thank her for the love, the cuddles, the purrs and all the moments she made us laugh. She will always hold a special place in our hearts and she will be forever missed.